7 Day NLP Practitioner Certification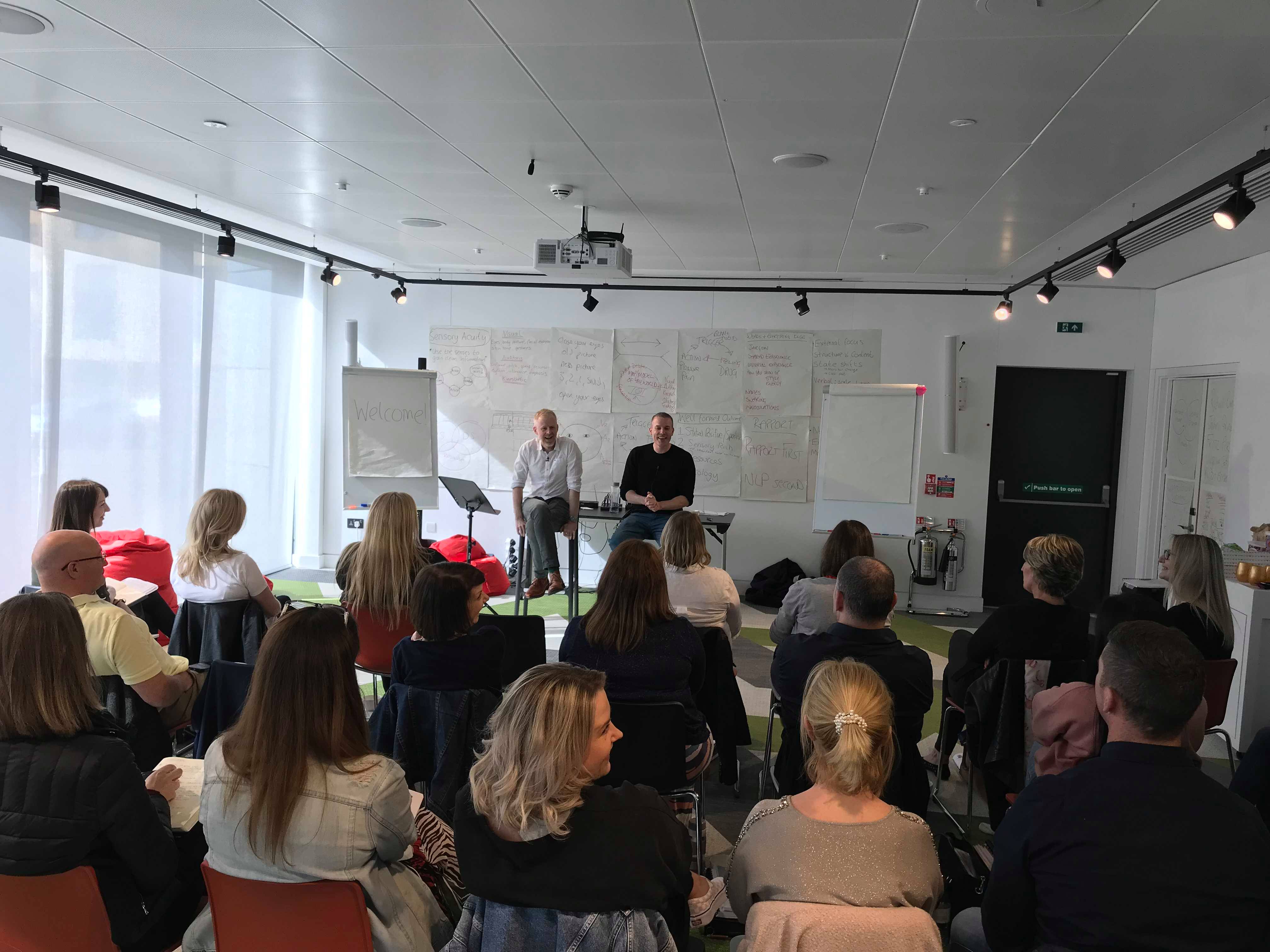 Dates: October 28th – November 3rd 2023
Venue: Glasgow (TBC)
Cost: £1997  (Early Bird Discount Available)
Enquire now

The NLP Practitioner Certification course is a life changing experience!
The Scottish Centre of NLP's dedication to helping you become a superior NLP Practitioner means that our NLP Syllabus is varied and diverse.
It brings together two of Scotland's top NLP trainers, Steven Burns & Brian Costello. Together, they have a combined experience of over 35 years in the field of NLP and have been teaching the subject for over 15 years.
What you will learn on the NLP Practitioner Certification?
Rapport – The key skill behind every expert communicator.
Outcomes – How to set goals and outcomes that matter to you, motivate you and that you will achieve.
Patterns of Language – Effortlessly influence any conversation to create incredible outcomes.
Milton Model – Learn the language of the unconscious mind and use it to create change at the deepest level.
Meta Model – Ask the key questions that move people from stuck to choice in seconds.
Submodalities – Change internal neurological coding in minutes to create massive shifts in behaviour.
Swish Pattern – Change habits and unwanted states in minutes.
Representational Systems – Hear and utilise the hidden linguistic clues in language.
Strategies – Elicit, decipher, install and redesign the repeatable behavioural patterns every human being uses.
Anchoring – Install simple trigger devices in any context that will immediately trigger your choice of feeling or state.
Perceptual Positions – How to influence and facilitate shifts in perception by changing your unconscious filters.
Parts – Permanently silence any internal conflict once and for all.
TimeLine Interventions – The fastest way to incredible change. Travel back in 'time' and create instant choices and freedom from the past.
Course Structure
The Course consists of 7 days. Each day starts at 9.30 and finishes at approximately 6pm. There will also be two late nights (6.30pm approx). For more information, please get in touch.
I would like to know more
If you would like to know more get in touch through our on-line contact form and a member of our team will get in touch to answer any questions you have. Or to book, pay your deposit through this link:
Enquire Now