Enroll in the Course for Free
Learn some of the life-changing fundamentals of NLP with Steven Burns & Brian Costello
In this fantastic 3-hour online NLP course you will learn some of the fundamentals of NLP. In particular, Brian and Steve will be exploring the power of perception.
By taking charge of your own inner perceptions, you can take charge of your experience of life.
By enrolling and completing the training, you will experience the following:
Powerful NLP techniques to help you create change in yourself.
An insight into what NLP is and where it comes from.
What each of the different letters represents and what they have to offer.
An insight into how "perception" works and how this can be used to change the way you think and feel.
How to use your imagination deliberately to create profound shifts in your experience.
Brian and Steve are engaging, thought-provoking trainers – they train & coach for a living – so this course is definitely one not to miss!
Click on the enrol button and see for yourself…
Enroll in the Course for Free
Your Instructors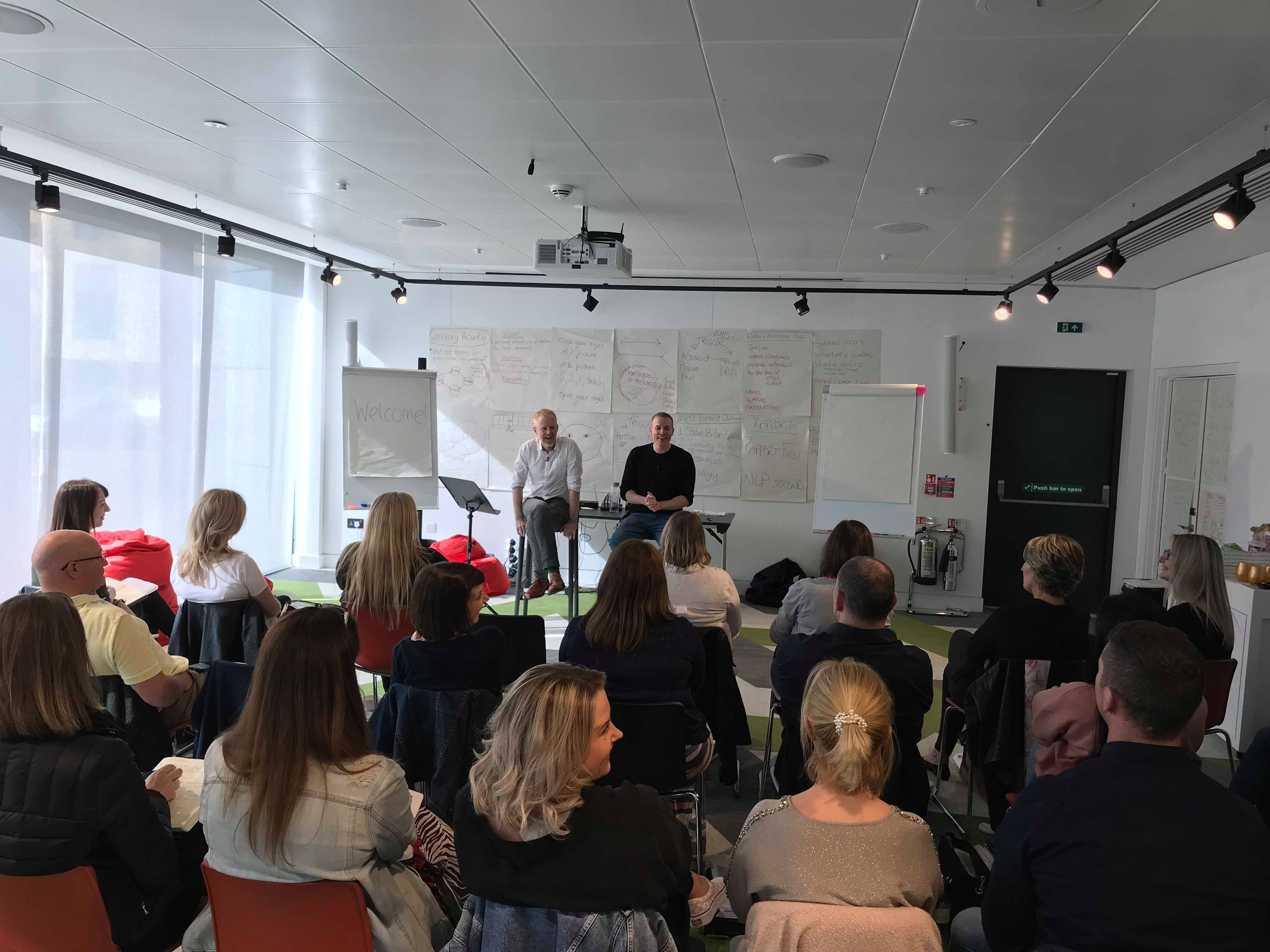 Steven Burns (Solutions in Mind) and Brian Costello (Headstrong NLP) have a combined total of over 20 years experience in the field, helping people make changes in their life and get more of what they want.
They train the latest, cutting edge communication models and psychological tools to help you get real life results now.
Between them their work has featured on radio, national and local press and they have helped thousands of people overcome personal problems and achieve their goals.
Check out their skills by enrolling on this 3-hour NLP online programme!