Experience our Life-Changing NLP Practitioner Training (ANLP Certified)
"2020 was sh*t. Let's make 2021 magical"
Outcomes: how to create goals & outcomes that mean something to you & ones that motivate you to take consistent action.
Swish Pattern: change patterns & unwanted states in minutes.
Timeline Interventions: The fastest way to incredible change. Travel back in 'time' and create instant choices and freedom from the past.
Parts Integration Technique: Permanently silence any internal conflict once and for all.
Perceptual Positions: How to transform your relationships and understand yourself better.
Overcome personal limitations and move beyond problems such as fear, anxiety and self-doubt.
Anchoring: Install simple trigger devices in any context that will immediately trigger your choice of feeling or state.
Sub-modalities: Change internal neurological coding in minutes to create massive shifts in the way that you think, perceive & feel.
Rapport: The Key Skills behind every communicator
Hypnotic Language: Learn the language of the unconscious mind and use it to create change at a deeply profound level.
Meta-Model: Learn the art of precise questioning. Ask the questions that move people from 'being stuck' to having more choice in minutes.
Effective Strategies: Understand the patterns of your thinking so that you can make positive, lasting changes to them. Help other people change their 'mental programmes' for the better.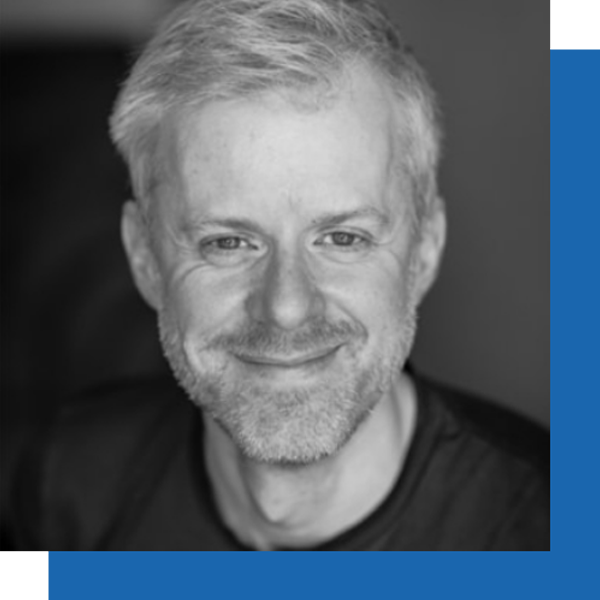 Brian started his NLP training and experience while working for one of UK's biggest Wealth Management companies – a firm staging ground for practising many of the techniques both in a personal and business context.
In 2007, he started HeadStrong; his own company dedicated to creating a useable brand of NLP intervention that was both beautifully simple and easily accessible.
Brian's dedication to NLP helped him build HeadStrong almost completely on word of mouth. His ability to spot the right intervention at the right time and explain NLP in a way that makes total sense has helped him become one of Scotland's most respected NLPers. He is also a specialist in utilising NLP to deal with depression and anxiety issues.
HeadStrong's immensely popular weekend workshops such as The BreakThrough Weekend have been delivered as far a field as the Channel Islands and continue to pack out venues whenever they are held. As he was trained by co-creator of NLP John Grinder, along with Carmen Bostic St Clair and Michael Carroll, he also brings a fantastic knowledge of one of the newest branches of NLP – New Code NLP – learned from John Grinder himself to each and every training, allowing the delegates an insight into this incredible branch of the NLP spectrum.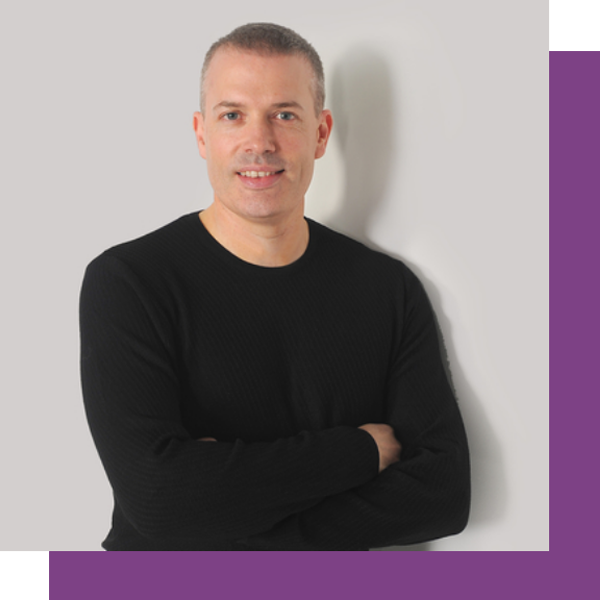 Steven Burns is a professional therapist, hypnotherapist, Coach & Director of one of the leading NLP (Neuro Linguistic Programming) training & Coaching companies in Scotland, Solutions in Mind.
Steven has trained and coached hundreds of individuals helping them overcome challenges and get more of what they want from life. He started learning NLP & hypnosis in 1999 and, in 2005, at the age of 28, he put on his first NLP Practitioner course, making him one of the youngest ever to deliver NLP trainings in Scotland. He now has 20 years experience in the field and draws from many different sources to create a dynamic and long lasting learning experience.
Steven has spoken at the Yes group Scotland, Stirling University, CIPD Branch Fife, the institute of fund raisers, Clydesdale Bank, Business Gateway network meetings and has been a guest on UCA Radio Station and 3GFM. He is passionate about helping people achieve more of what they want out of life and has spent the last three years of his life researching social anxiety, shyness, social anthropology and social confidence.
Steven has also created an extensive range of online NLP & hypnosis training courses and has a worldwide student base of over 35, 000.
Where will
the Training
take place?
The training will take place in the Raddison Red Hotel, in Glasgow. We will be socially distanced and all COVID measures will be adhered to.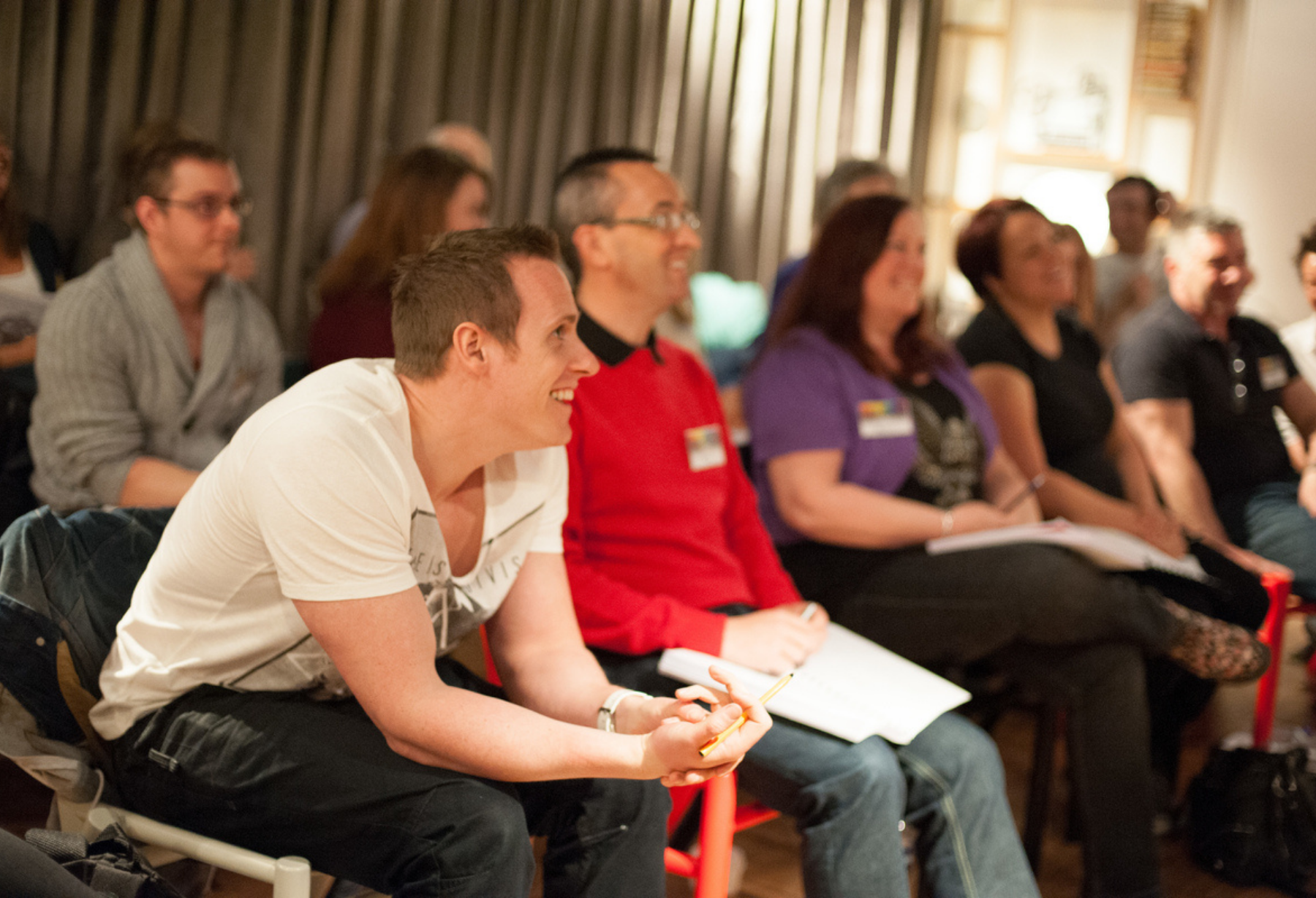 "I have done Prac, Master Prac and Hypnosis courses with Scottish NLP. Brian and Steve are fabulous. They make learning fun and engaging. Always willing to listen and take time with all their students!! So glad I chose Brian and Steve's courses to learn and become a Master Practitioner with them. Awesome work guys… thank you!!"
"I attended the NLP Practitioners course I cannot recommend it enough.
Brian and Steve are incredible at what they do. They both make you feel comfortable straight away. They also do an amazing job of creating a great atmosphere every day. The training can be intense at times but to my amazement every day absolutely flew by. The training provided has made me a better person in every aspect of my life. I cannot thank Brian and Steve enough."
"My journey on SCNLP Practitioner Course in October 2018 was amazing! I learned so much about NLP and myself, and could not thank both Brian and Steve enough for sharing all their knowledge and delivering a fantastic course! Loved every second!"